New Mercedes Vito car hire Figueres
NEW MERCEDES VITO
From AutosrentCostabrava we would like to introduce you to the new Mercedes Vito van model which we launched in our rent-a-car office in Figueres.
The Mercedes Vito van gives a lot of itself. It is a professional vehicle for demanding tasks and does not detract at all as a business card for your company or for a family holiday on the Costa Brava.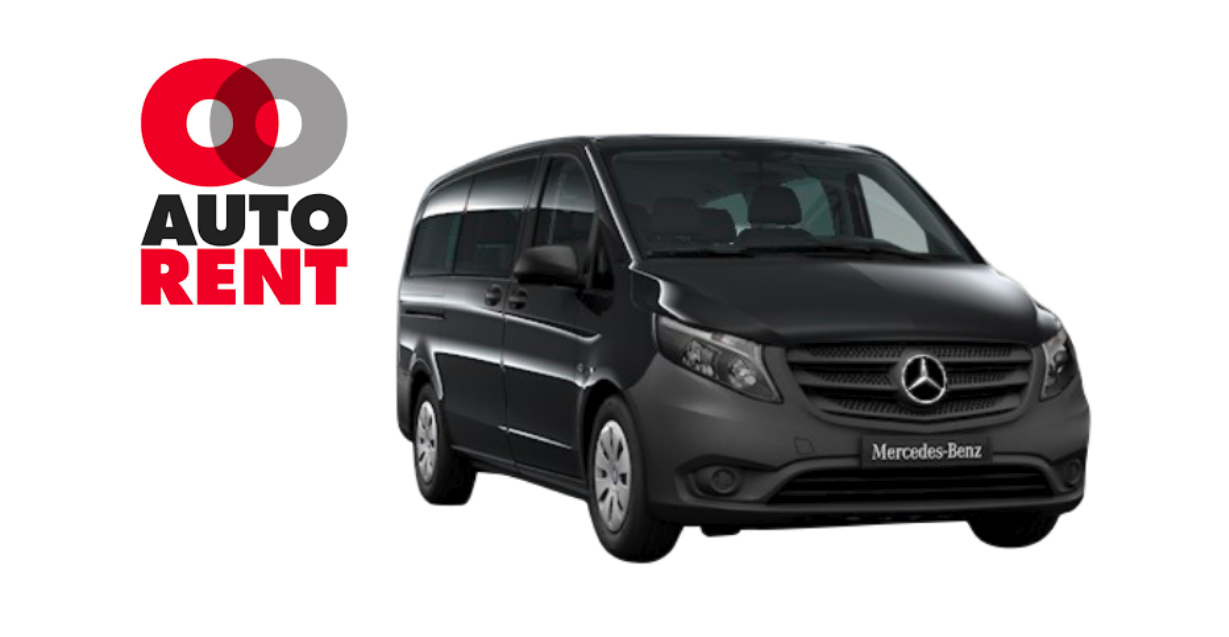 Its specialty is loading cargo: the cargo compartment of the Vito van measures up to 3061 mm in length, covers a maximum volume of 6.6 m3 and can transport up to between 829 and 1294 kg. With the increase of the MMA to a value of 3200 kg, this level can grow even up to between 1219 and 1324 kg (with rear-wheel drive). However, the dimensions are not everything: the Vito Van is at the same time very easy to load thanks to the wide cargo openings and the low load edge. A Perfect car for your Car Hire Cadaques.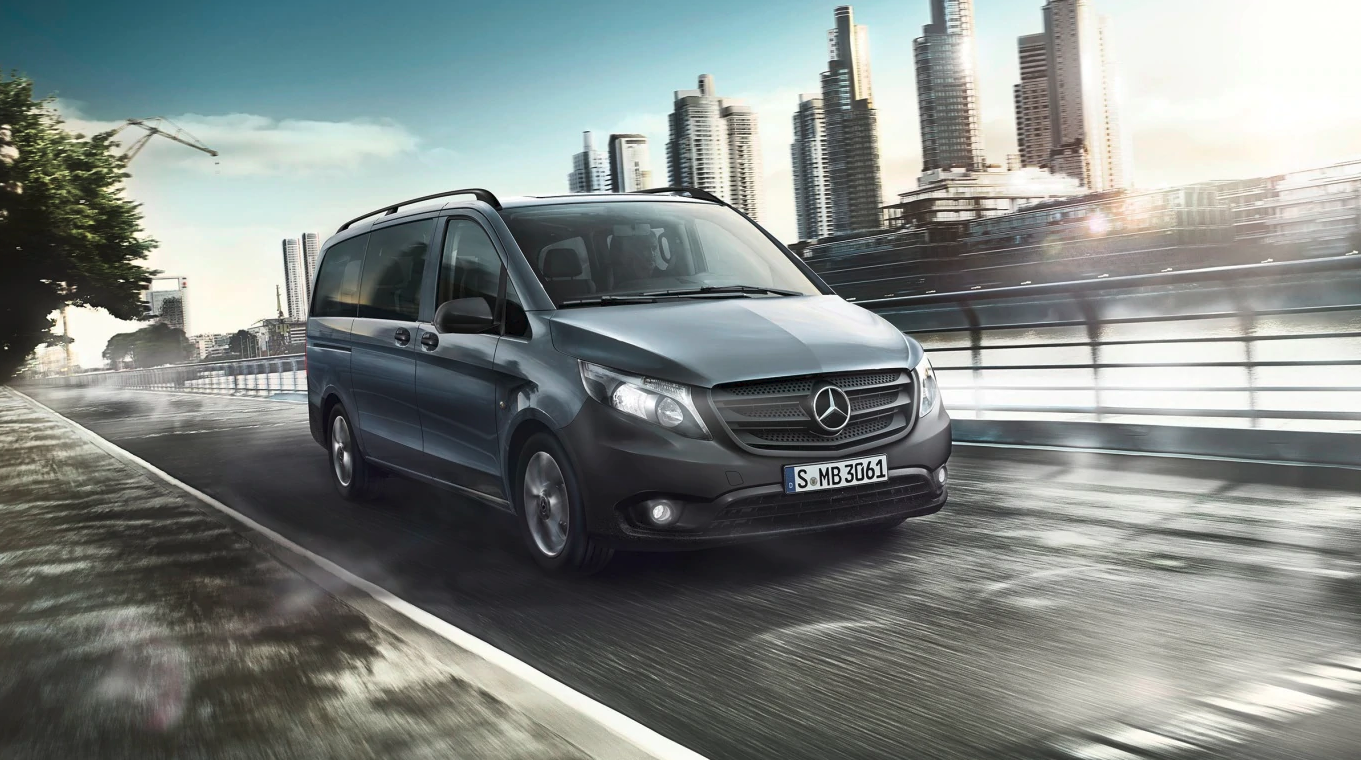 Arriving is not difficult. But you aspire to always get ahead. For this reason, the Vito is the first van of its category available with 3 different types of propulsion: front-wheel drive, rear-wheel drive or four-wheel drive. Suitable for your plans and your journey: select the vehicle with the kinematic chain which best adapts to the profile of the service and the desired dynamic behaviour. Enjoy our Car Hire Cadaques service.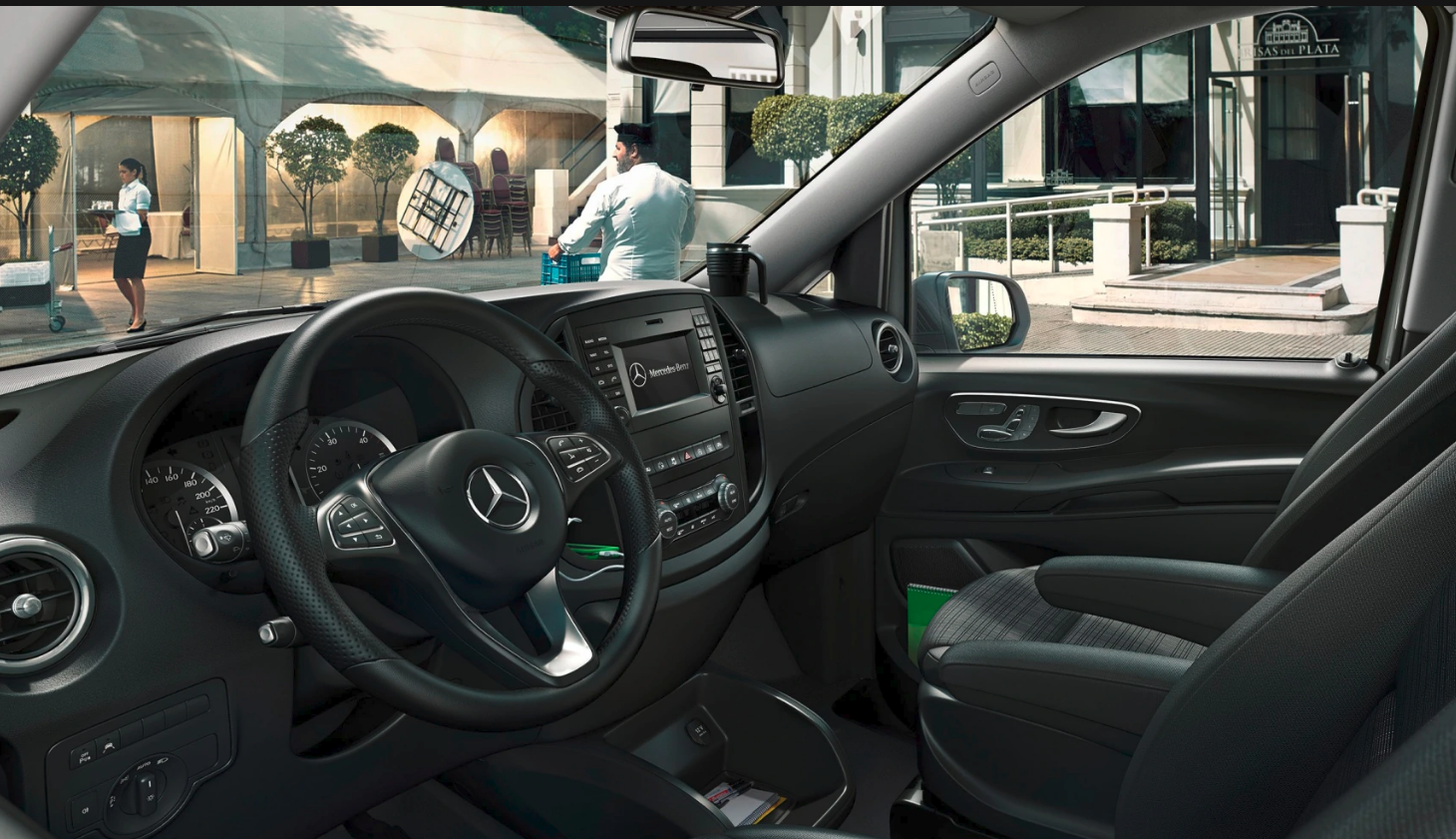 Interior
Separating wall from side to side
Folding fixed fastening eyes
Passenger seat
Mounting rails on the side wall, on the belt line
System of fixation of load on rails
Exterior
Right sliding door
Rear door
Fully galvanised body
Rear double-leaf doors, opening to the side wall
Left sliding door
Trailer hitch with fixed ball joint
Electrical system for the trailer power socket
Electric drive of the left/right sliding door